Feast of Nayrouz (Coptic New Year)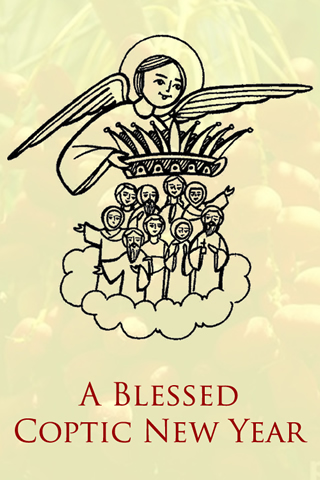 The Christian Copts adopted the Coptic Calendar specifically for the Church during the persecution by the Romans under Emperor Diocletian (283 to 305 A.D.). Because of the severity of the persecutions during his time, the Copts called it the Era of Martyrs, Anno Martyri (A.M.), establishing the new calendar specific to the Coptic Church, the Calendar of the Martyrs, in September 283 A.D. when the Emperor ascended to his throne. At the start of every year, the Copts celebrate the Feast of Nayrouz, honoring the martyrs of the Church, as Nayrouz has become strongly affiliated with the martyrs.
Schedule of Services
Sunday September 10
Vespers Eve of the Feast of Nayrouz 7:30 pm - 9:00 pm
Monday September 11 - Feast of Nayrouz
Divine Liturgy 7:30 am - 11:00 am
Bless the crown of the year with Your goodness O Lord.